Jeremy Wood Designed Interiors in Ilkley
About Us
Jeremy Wood Designed Interiors create handmade, bespoke kitchens, utility rooms, butler's pantry, bedrooms, dressing rooms, media rooms etc. Ilkley handmade kitchens are on display at our beautiful Wetherby showroom.
"Handcrafted for you"
Drawing inspiration from the surrounding moors, our handcrafted furniture graces the homes of many clients from Ilkley and the surrounding areas. Made in our own Yorkshire workshop, made especially for you.
Perhaps your heart lies in a traditional Ilkley townhouse. Perhaps your hearth sits in a farmhouse kitchen overlooking the dales. Whatever style appeals to you, whatever your preferences, our online portfolio shows our ability to create the perfect living space for you.
We will develop a design from scratch or alternatively we will develop your ideas, adding our own innovative suggestions and skilled craftsmanship. As a result we can ensure that every last detail is chosen by you. Most importantly, we will listen and we will work closely with you. Consequently, we will design and craft a room that is unique and individual to you. In addition we manufacture our own furniture giving maximum flexibility and as a result eliminating compromise in design.
Above all, our priority is to ensure that the final result is exquisite furniture that reflects your personality. As a result you will have a living space that looks wonderful and feels wonderful while meeting your practical needs.
"Expert delivery"
Managed by our expert project team, our ethos is that only the very best will do for our clients. Above all we pride ourselves on our impeccable customer service. As authorised dealers of world-leading brands such as Gaggenau, Sub Zero, Aga, Wolf, Miele and Quooker, we supply high quality appliances to compliment our Ilkley handmade kitchens.
We work with carefully selected local suppliers and craftsmen who are as passionate about beautiful designs as we are. From start to finish, we'll handle everything. Contact us for a consultation and start the journey to transform your home into everything you've always wanted it to be.
Visit our displays at our Wetherby showroom or visit Jeremy Wood Accessories to find the finishing touches for your home interior.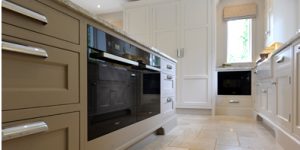 _____________________________________________________
Website: www.jeremywood.co.uk / Instagram: @jeremywoodinteriors
Facebook: https://www.facebook.com/JeremyWoodDesigned
Email: info@jeremywood.co.uk / Tel: 01937 586544
_____________________________________________________